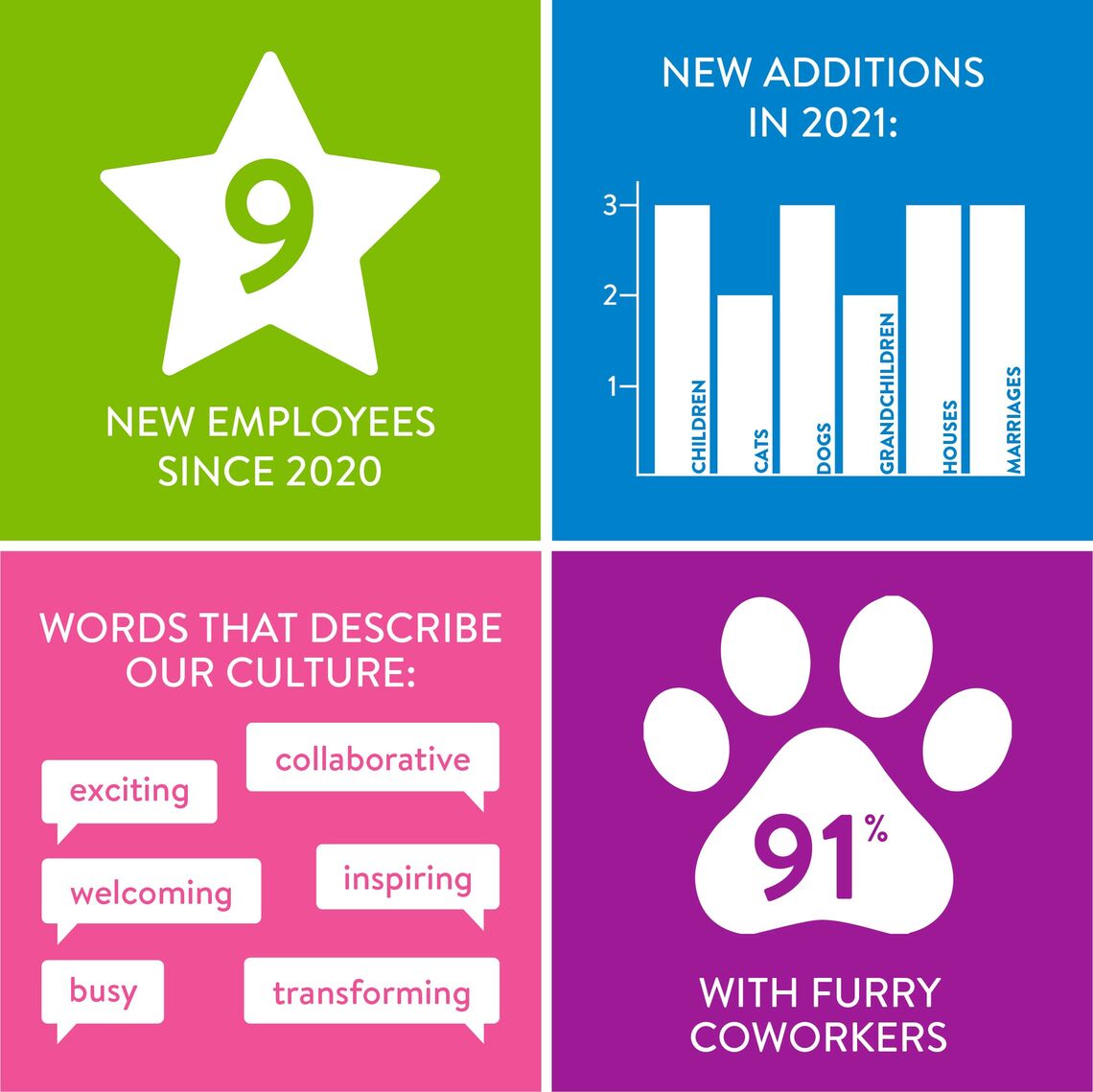 Last year was a great year for us and we are anticipating an even better outlook for 2022!

WE'VE WORKED ON MANY SCHOOLS
Metcalfe continues our work designing the Bryn Athyn Church School, replacing their existing K-8 school with a new 110,000 SF "one-hundred-year building" befitting their beautiful and timeless campus. By guiding the school and its close-knit community through many programming and listening exercises, we aided the school in reaching a consensus on the elements of culture and utility that are most important to their mission. Slated to open in Fall of 2024, this is one of our largest projects to date. In addition, we anticipate beginning construction on a new residential building for Solebury School. Designed to rigorous passive house standards, Metcalfe combined the school's commitment to sustainability with their forward-looking campus culture, to create a warm and inviting new home for students and faculty.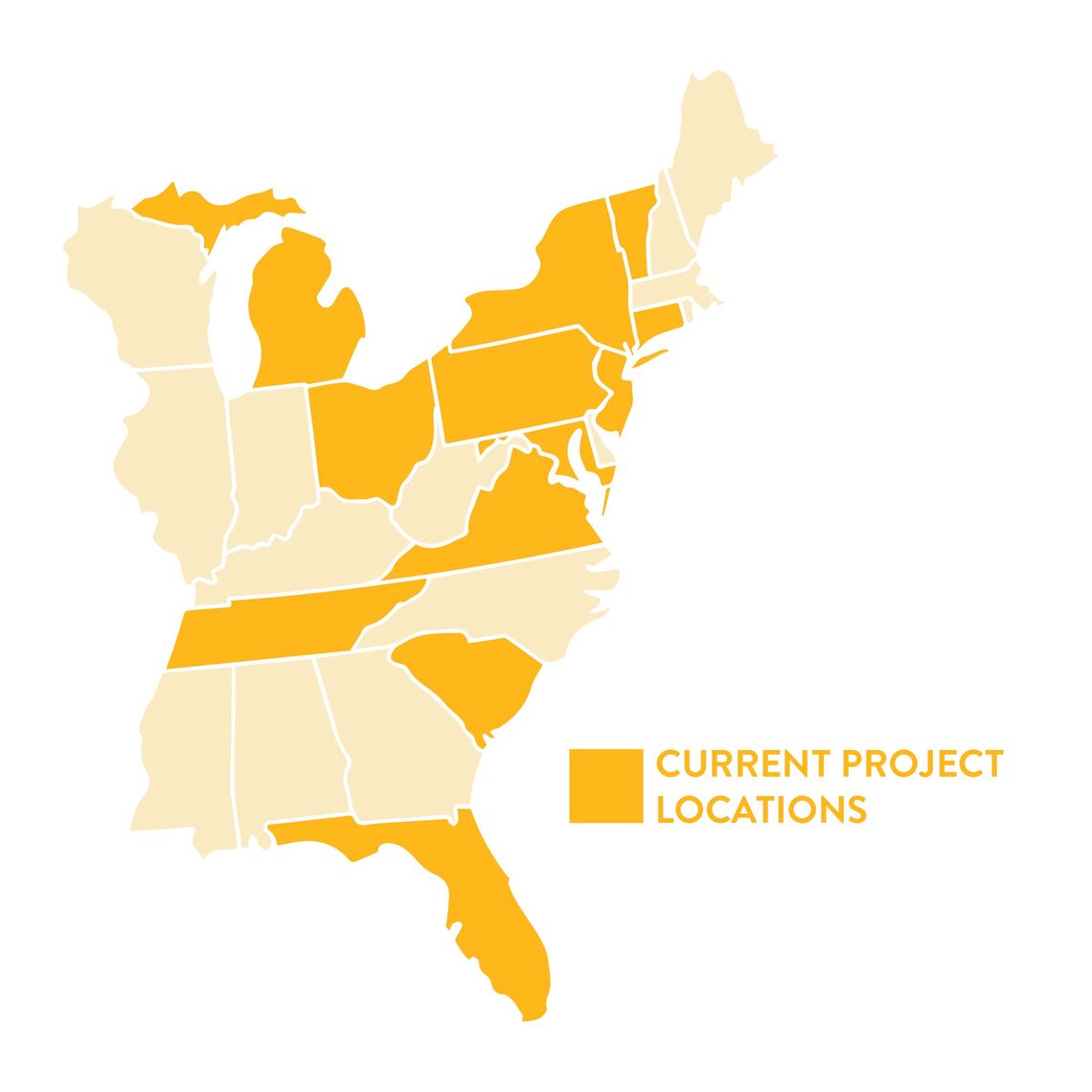 WE DESIGN COMPLEX PROJECTS
Have you ever seen a huge building "float" across a road onto its new foundation? Metcalfe is working with Princeton University to design and coordinate a very complicated move for their historic 91 Prospect Avenue masonry structure, to a site across the street from its current home. Once an elegant University dining club, the building is relocating to accommodate new university science facilities and will be restored and rehabilitated as the Office of the Dean for Research.
 
It will be a wild three-day show starting this August!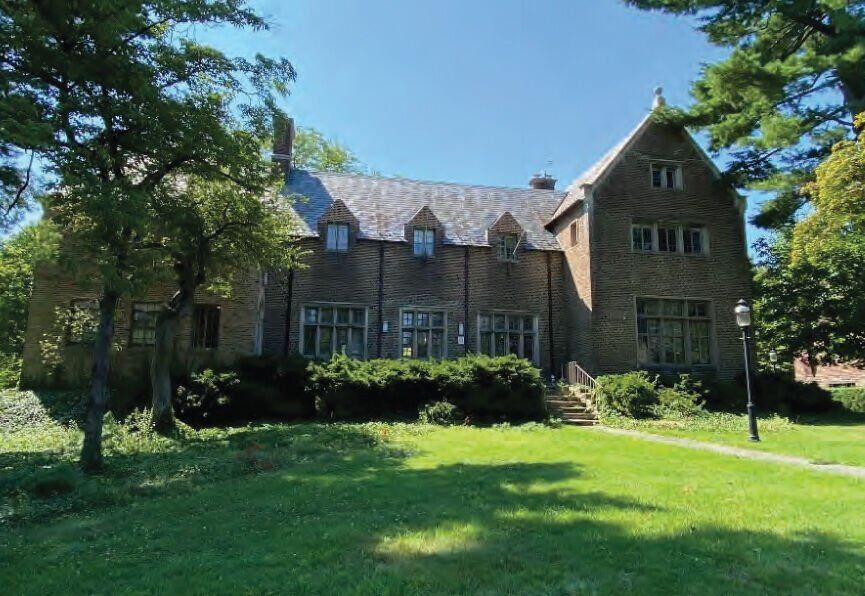 Princeton University, 91 Prospect Ave. | Photo by Sara Hastings, Community News Service
LOTS OF OUTDOOR PLAY!
Our clients at Moorestown Friends School and Green Woods Charter School each opened new outdoor nature play areas last year, that focus on their pedagogy and school cultures through play and exploration. We worked collaboratively with the clients, students, and staff, Studio Ludo – a play advocate, and Think Green – a design/build landscape firm, to create play areas that foster the development of stewards of the environment. The designs make use of natural materials and group play components, which allow children to engage in multiple ways with their surrounding environment. This resulted in outcomes that meet the physical, social, and emotional needs of the children playing and learning in their re-imagined landscapes.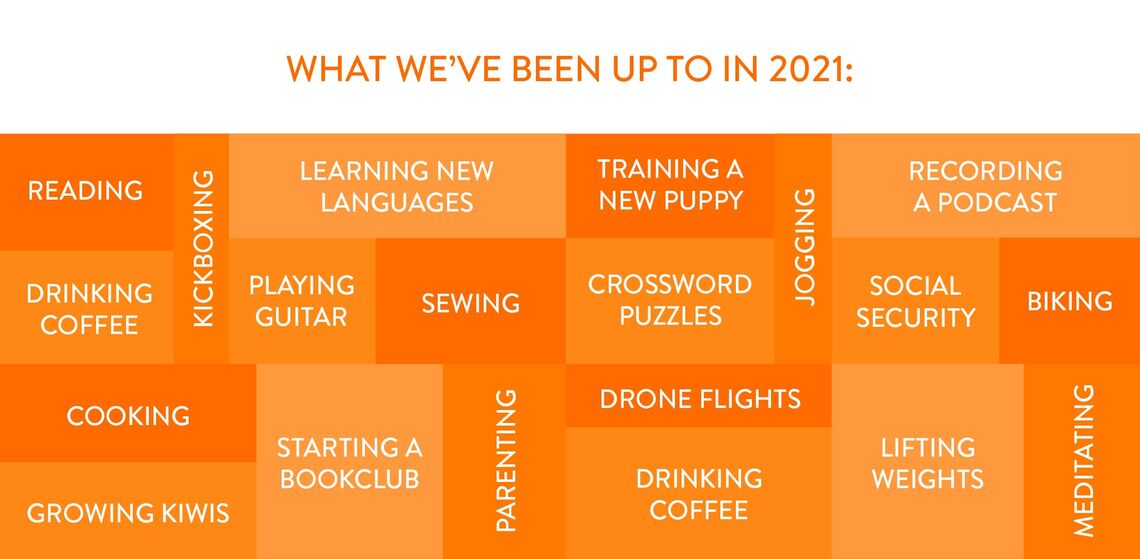 PATIENT-CENTERED DESIGN
In the healthcare world, we continued our long-term relationship with Children's Hospital of Philadelphia, working with Ballinger to open CHOP's new 250,000 SF hospital in King of Prussia, PA. A mixture of colorful patterns and imagery accent the space to create a welcoming atmosphere for patients and their families.

We've enjoyed our new adventures with Nationwide Children's Hospital, re-envisioning their Sibling Clubhouse. This upcoming renovation will include child-sized versions of typical medical equipment that these patients and their siblings might encounter throughout the hospital. Siblings can explore these new interactive exhibit components during hands-on, imaginary play in the new clubhouse.

Our team has welcomed the growing emphasis on the importance of well-designed behavioral health facilities. We have continued our ongoing work with Array Architects for the Children's Hospital of the King's Daughters' new 14-story mental health hospital, providing environmental graphics and playful donor recognition throughout the facility. We are eager to see it open later this year!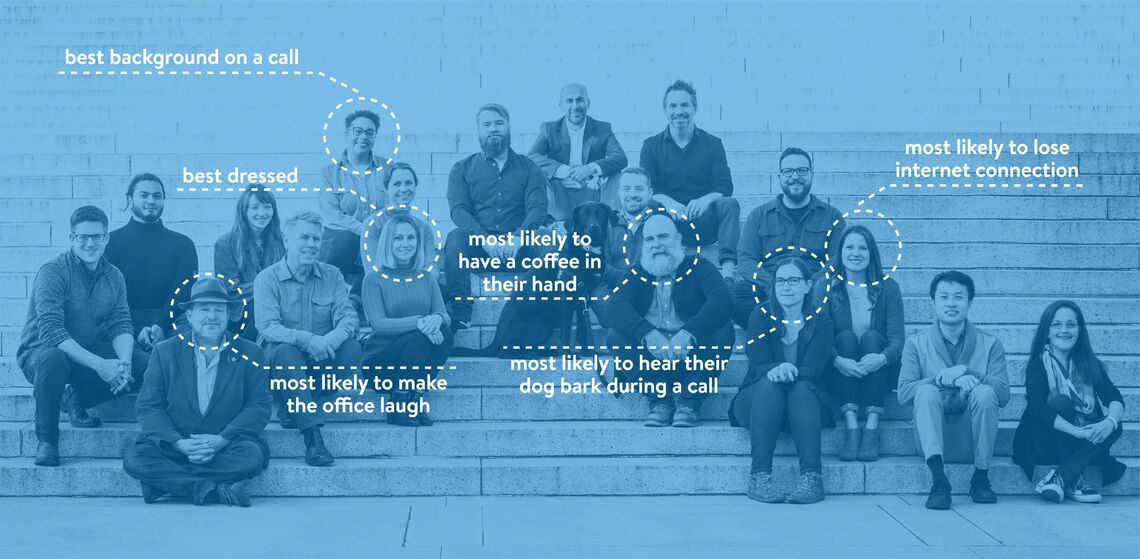 Photo by Aileen Bannon
TELLING THE STORY
Liberty Science Center opened their new Dino Dig, which we designed and built with Art Guild Museums + Environments. Visitors can unearth their own dinosaur bones like paleontologists do in the wild! The museum enjoyed working with our team so much that they hired us again to design and build a new 3,000 SF exhibit that will be revealed in late spring. (Our lips are sealed!)

The Bruce Museum's new, 2,500 SF permanent science gallery, Natural Cycles Shape Our Land, opened to much fanfare in November 2021. "All is working out so well, lots of little tours for trustees and underwriters [...] and everyone is getting really excited! Awesome job, you guys!" said Anne von Stuelpnagel, Director of Exhibitions.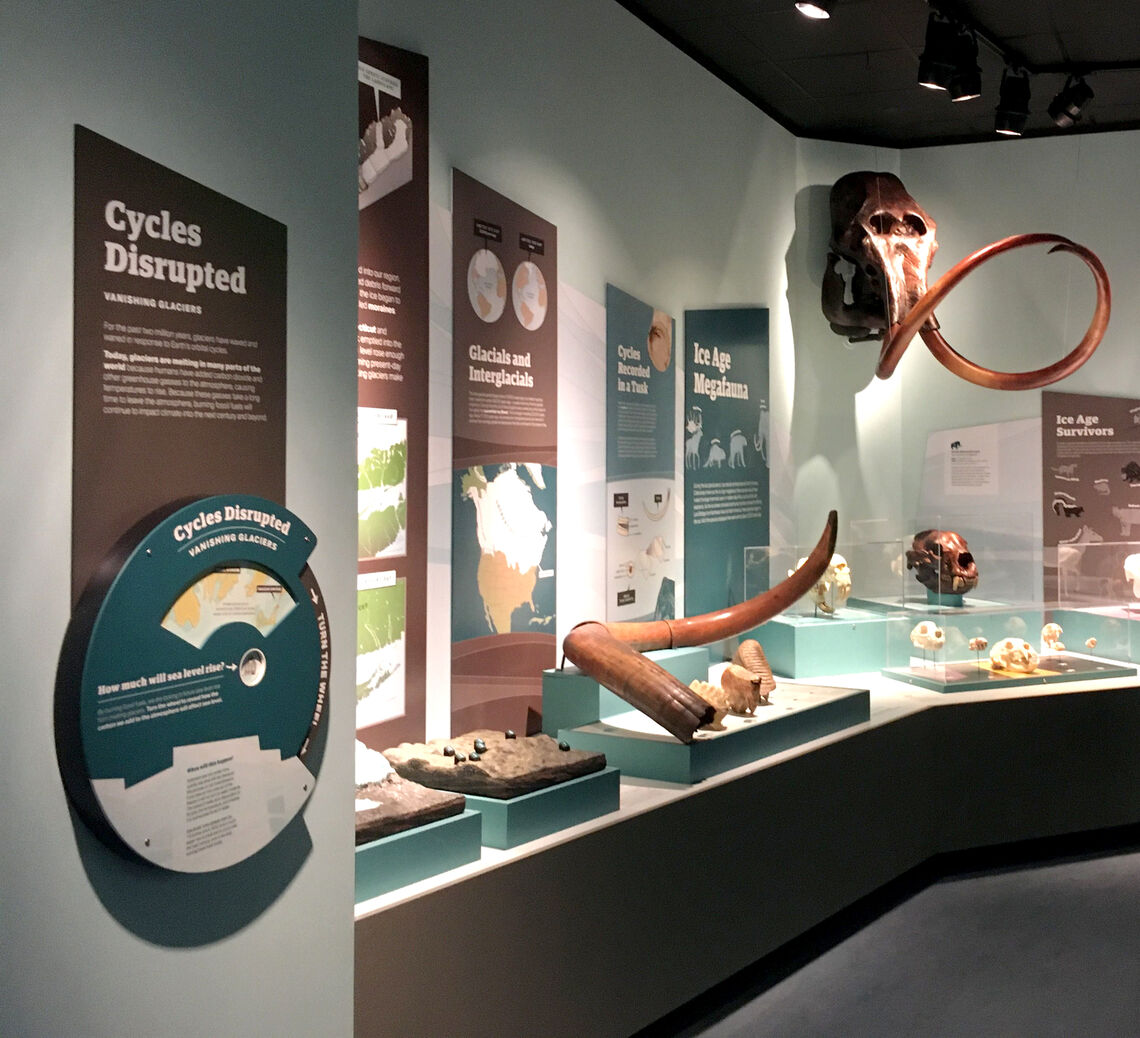 The Bruce Museum, Natural Cycles Shape Our Land exhibit  | Photo by Katy Blander, Metcalfe
You: The Inside Story exhibit at the Maryland Science Center opened in November 2021 to wonderful press. Working with the staff and again with Art Guild, this 10,000 SF interactive environment explores the human body in amusing ways.
 
We are very excited to continue our ongoing relationships this year with the Cayuga Nature Center, Cylburn Arboretum, and West Overton Village. Stay tuned to see how these projects progress!

ADDING NEW FACES
In 2021 alone, Metcalfe added seven new team members in architecture, graphic design, and operations. Their passions range from people to pets, from quirky creativity to highly detail-oriented. To get to know these wonderfully talented new members of staff, be sure to check out the feature about them on our blog by clicking here. In 2022 we will continue to expand with new hires, we've already added two more since January!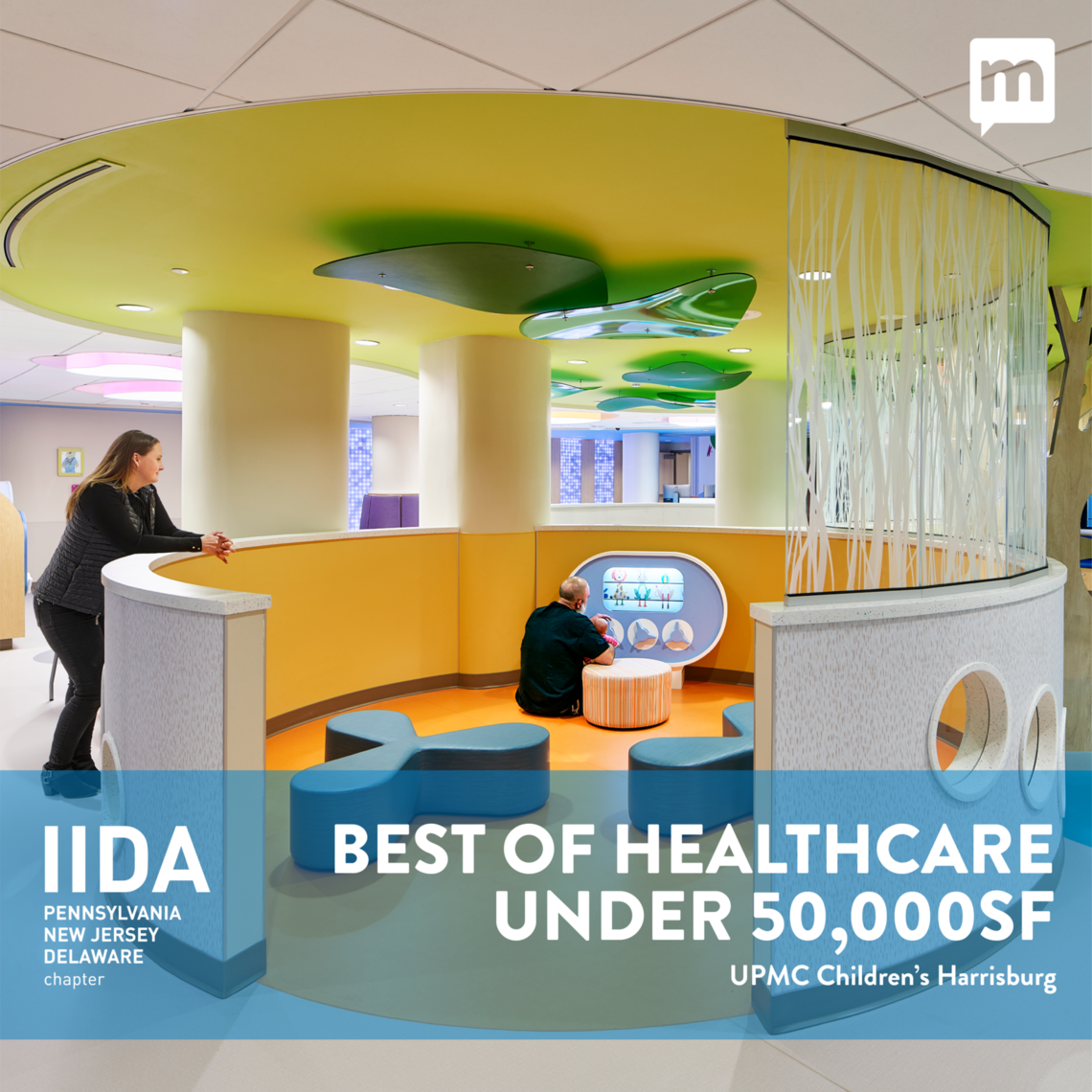 Photo by Jeffrey Totaro
ACCOLADES
This coming October, Metcalfe will be recognized with the Wyck-Strickland Award, presented by the Wyck House, Garden & Farm. The award honors those who have made outstanding contributions to the cultural life of Philadelphia. It will be an honor to stand in the company of past winners like Robert Venturi, Vincent Scully, Edmund Bacon, Denise Scott-Brown, Romaldo Giurgola, Laurie Olin, Stephen Kieran and James Timberlake, among many others. In our case, the recognition is for the work of our whole practice more than for any single individual's efforts. Of this, we are particularly proud.

Additionally, the UPMC Harrisburg Children's Pediatrics Unit, which we worked on with Stantec, was recognized for more than one award!
IIDA Pennsylvania, New Jersey & Delaware Chapter Best of Healthcare (under 50,000 SF) Design Award
Interior Design's Best of Year, Finalist, Healthcare
Healthcare Design Magazine, Silver Award Winner, Remodel/Renovation Competition
USING NEW IDEAS
We are working with schools to develop interpretive master plans (a powerful tool that we have long used with our museum clients) to bridge the gap between strategic planning and physical master planning. Guided by the findings of interpretive master planning, we communicate to our school clients and their communities with meaningful experiences, events, and physical spaces. These exercises help us craft distinctive and unforgettable identities for schools, museums, parks, playgrounds, and nature preserves. To read more, visit our blog article here or see the article in the National Business Officer's Association's NET ASSETS magazine coming soon.
 
WITH GRATITUDE, the team at Metcalfe!