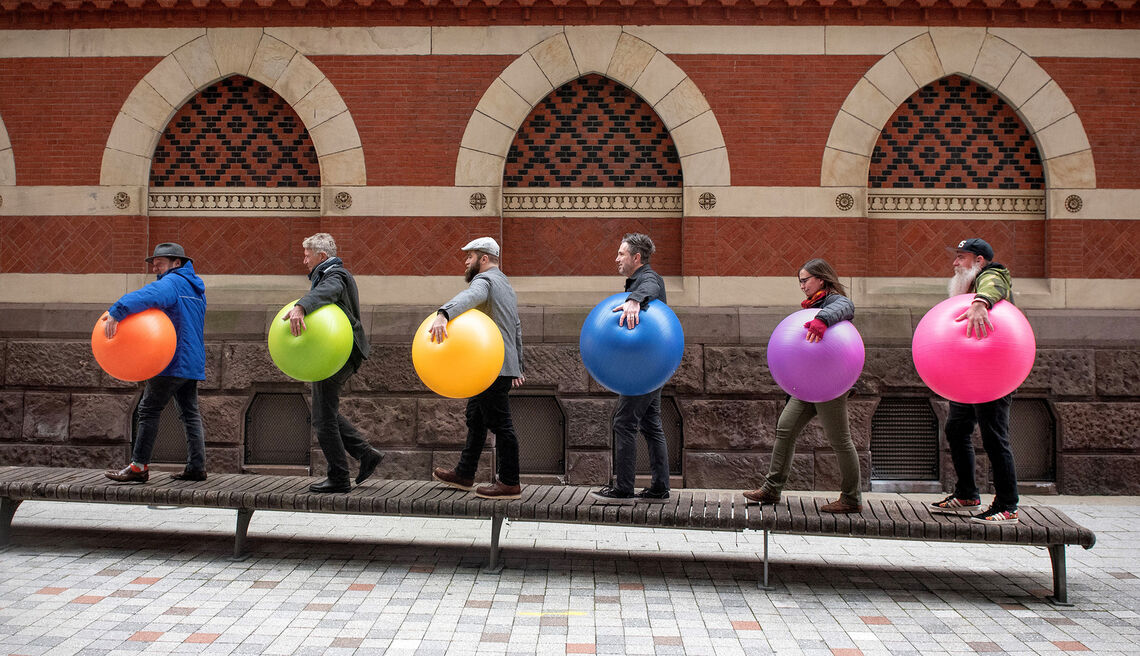 A message from Alan and Aaron:

We are proud and excited to announce that Studio Director Christopher Kircher, AIA and Design Director Jason Manning have become Partners in the firm.

Chris and Jason have each been with Metcalfe for more than 15 years and have been instrumental in evolving Metcalfe's culture of serious, playful design with a sharp focus on user experience.

As part of our growth and leadership development, we also welcome Katy Blander and David Williams, AIA to the new position of Associate. Both have been major contributors to the quality of our work for more than a decade.

We celebrate them joining the leadership team alongside us!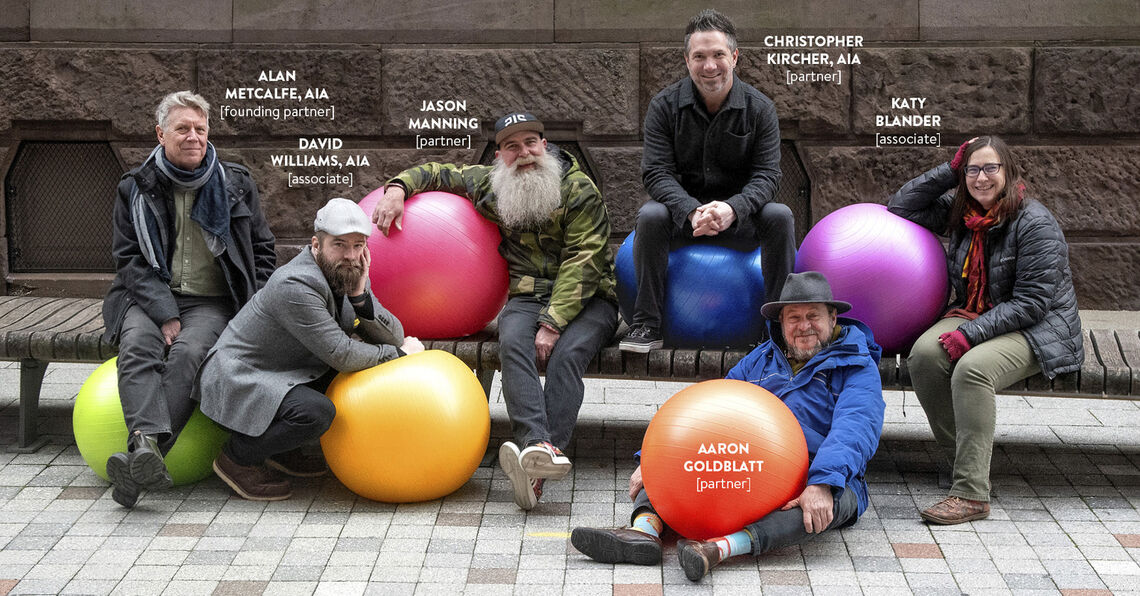 MEET THE NEWEST MEMBERS OF THE LEADERSHIP TEAM:
Christopher Kircher, AIA
Partner, Studio Director
As studio director, Chris has overview of all Metcalfe projects and staffing, helping each team to meet their goals creatively and efficiently. He also contributes to the development of select projects, designing diverse social experiences for museums, schools, outdoor environments and performance spaces. He often serves as a design studio guest juror at various Philadelphia universities, and volunteers his time for community work through design services with various organizations. Learn more.
Jason Manning
Partner, Design Director
With more than 20 years of experience, Jason has led Metcalfe's clients from concept to completion for more than a decade. As Design Director, he is responsible for interpreting & communicating the client's vision, while maintaining a clear perspective of real world constraints: quality, budget and schedule. His experience as an illustrator, spatial designer, cabinet maker, and his extensive knowledge of construction has helped to shape many of Metcalfe's projects. Learn more.

David Williams, AIA
Associate, Technical Director
David focuses on the craft of construction, building technology, and steering projects through documentation to completion. Both in the field and on the drawing board, he is proficient in detailing, building systems integration, and building and zoning code analysis. When not on the job, Dave can probably be found in his woodshop, on his motorcycle, or renovating his classic Philadelphia trinity row house alongside his wife. Learn more.
Katy Blander
Associate, Senior Exhibit & Graphic Designer
Katy has over 25 years' experience in designing exhibitions and print graphics. She joined our team in early 2012, and loves working with the great variety of clients and projects, from botanic gardens and nature centers, to hospitals, to history and science museums. In addition to her exhibit design work, she has illustrated children's books and is a printmaker, textile and book artist. She has a Bachelor of Music degree in Piano Performance from Temple University and occasionally dusts off the keyboard for fun. Learn more.