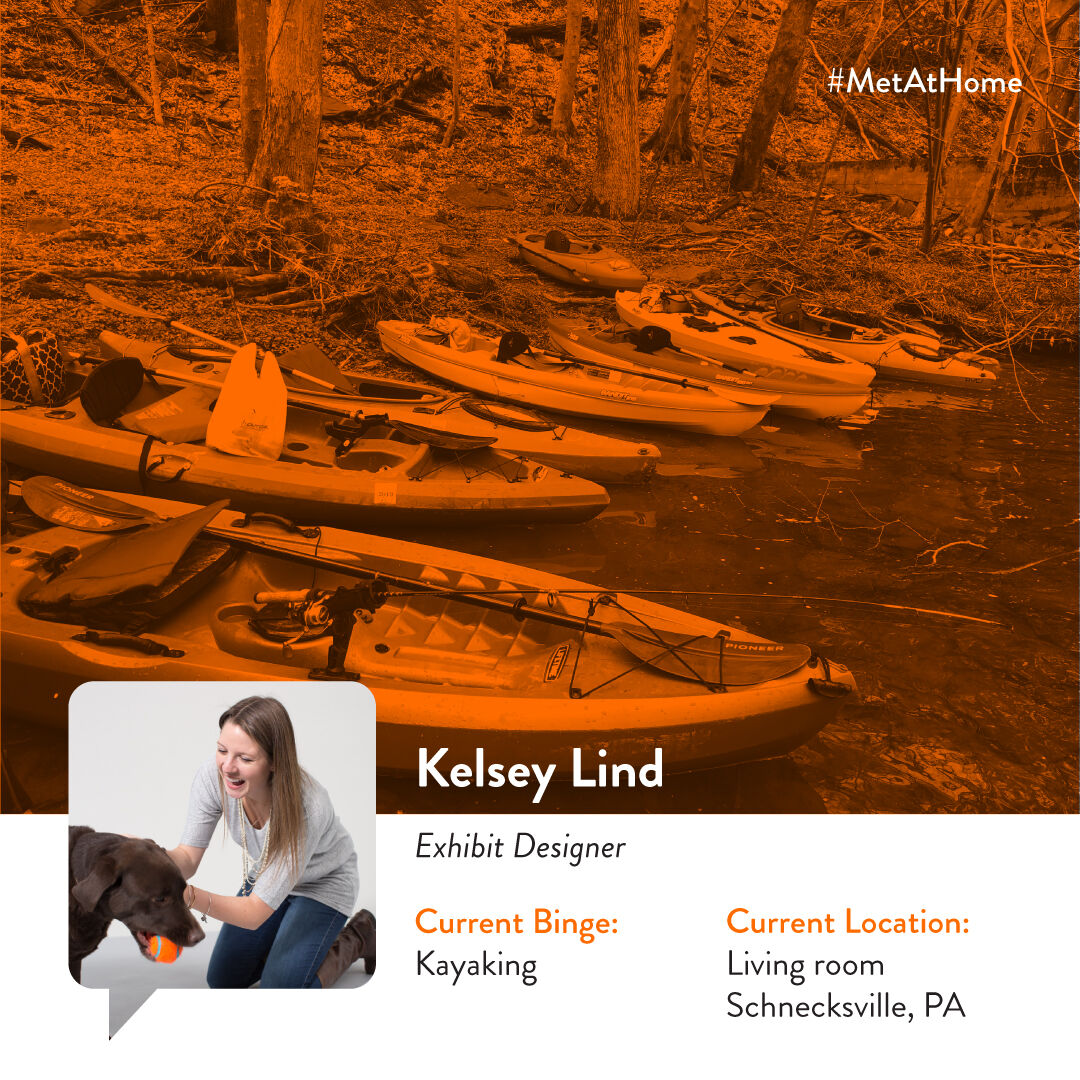 How would you describe your role at Metcalfe?
 I have appointed myself a permanent dog snuggler and spoiler, but in my off time, I design museums and corporate exhibits.
What types of projects excite you?
I get excited about projects that are playful and meaningful to the visitor.
What new challenges are you facing with the COVID-19 isolation?
Limited communication is frustrating. I have a bunch of noisy peacocks for pets who try to talk to me, but I just have not been able to understand what they want. Do they want to come into my house? Is it too windy out for them? Do they not like the flowers I have planted?
What's some advice you'd give to other architects/design professionals working from home?
GET OUTSIDE! It's hard not to be in your open office, with fun design elements surrounding you. Take cues from nature – be outside, take a break, look for inspiration in your natural surroundings.
Describe what brings you joy during this pandemic.
The nice weather is something fun to embrace and opens up the possibilities of things to do while social distancing. I love being able to kayak, and hike for a relaxing break – a little more me time than I'm used to. I'm also thoroughly enjoying not having to sit in the mass quantity of traffic.