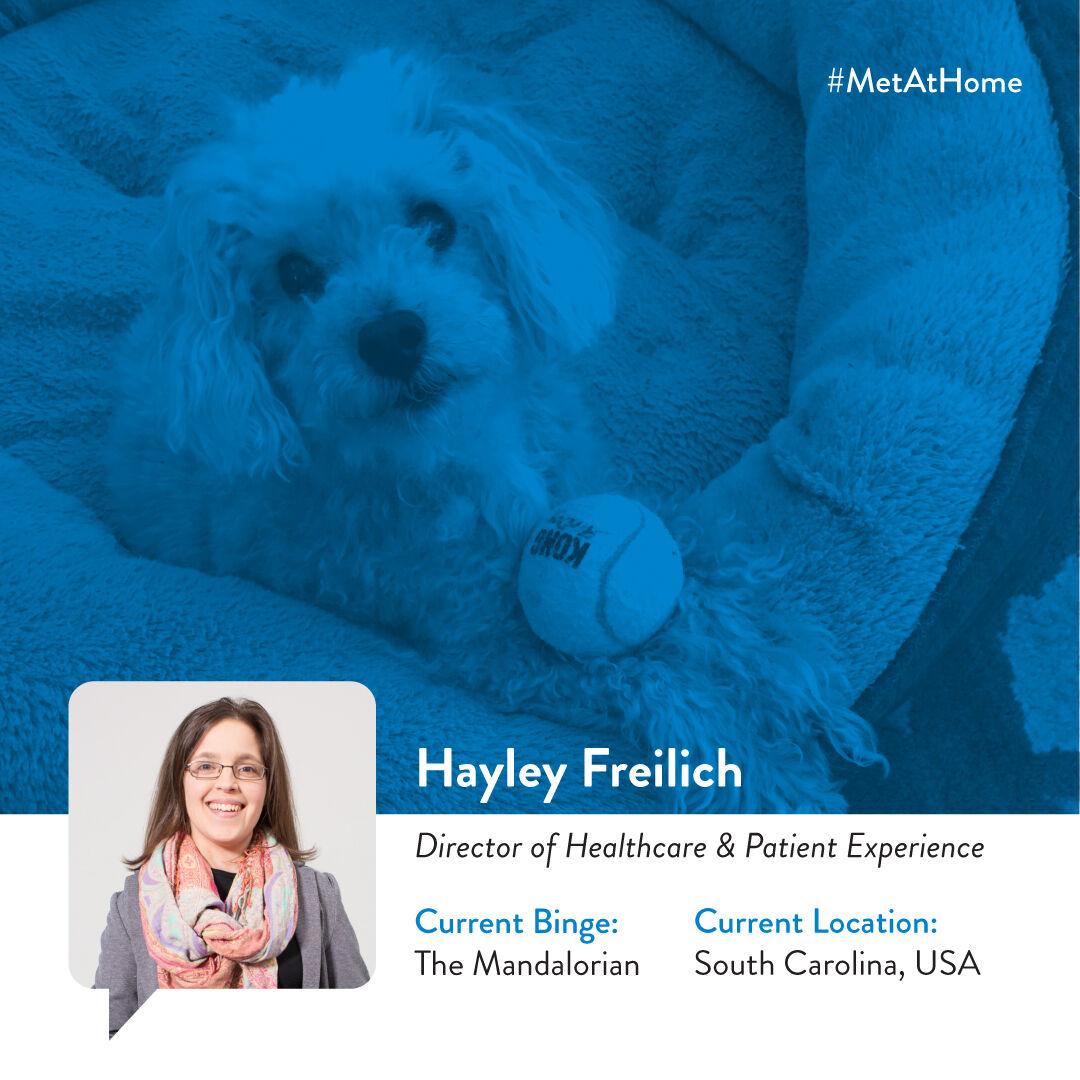 How would you describe your role at Metcalfe?
I lead our team's healthcare sector. My focus is on using our firm's talents to improve the healthcare experience for patients, families and healthcare workers.
What types of projects excite you?
Projects that encourage play in healthcare settings. Play isn't an activity most people associate with hospitals, but it makes a huge difference in the quality of a patient's stay.
What new challenges are you facing with the COVID-19 isolation?
We already know and respect how important infection prevention and control is for our hospital clients. We design spaces for people to play, relax and socialize during a hospital visit. Just because the pandemic is occurring, doesn't mean that patients and families need those opportunities any less.
What's some advice you'd give to other architects/design professionals working from home?
There's a misconception that since everyone is home, they'll be so much more productive. Let's face it, sometimes that just doesn't happen. Do not beat yourself up about it. I say, if you're not literally on fire, you're doing a fine job.
What's the first thing you want to do once the quarantine is over?
Hug my family.
Describe what brings you joy during this pandemic.
I get to spend a LOT more time with my dog.