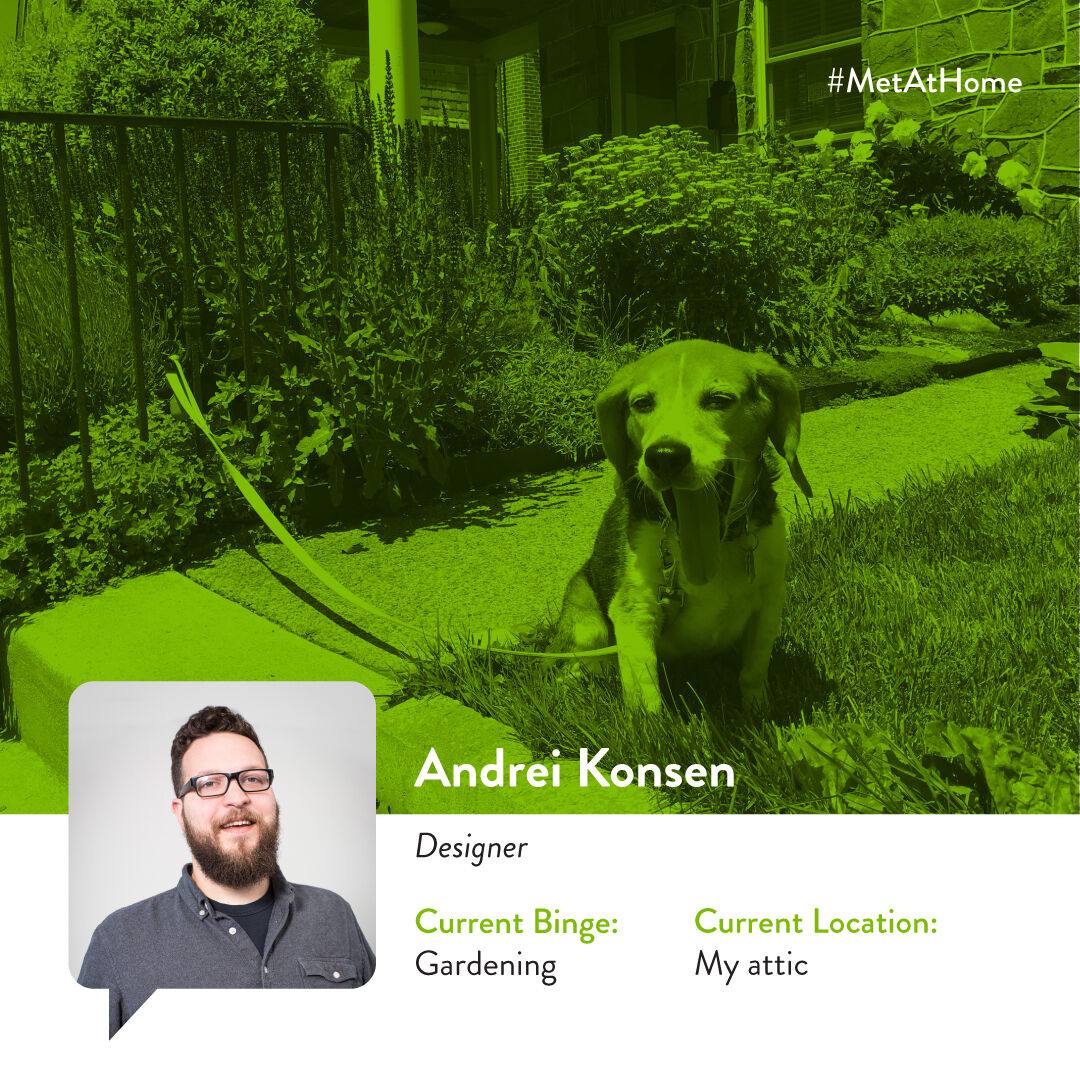 What new challenges are you facing with the COVID-19 isolation?
Constant exposure to my dog's flatulence.
Tell us how your perspective on your work has changed since working from home?
I've always known that design is a collaborative endeavor but being isolated has reinforced that idea.  It is extremely difficult to solve design challenges without being in the same room with the colleagues I have come to depend on for advice. Reaching out is more important than ever.
What's the first thing you want to do once the quarantine is over?
Have dinner at a good restaurant.  Hopefully, I can get a new reservation at Zahav since my previous one was canceled due to social distancing!
Describe what brings you joy during this pandemic.
Making improvements to my home and landscape.  By using the time that I would otherwise spend commuting or socializing for DIY projects I have made surprising progress on the ever-growing "To Do" list.