Every weekday around 11:58am, stomachs all over the Metcalfe office begin to rumble. A few minutes later, most have saved our files, grabbed jackets, and ventured out to visit their favorite lunch spots.
Our office has a prime location at 13th and Race; a diverse array of food choices in the Reading Terminal Market, Chinatown, and Midtown Village are all minutes away. We polled our office to find out what the best spots in the area are for lunch.
Where to eat at the Reading Terminal Market?
Meltkraft has mouth-watering, artisan grilled cheeses. Hershel's is commonly referred to as "the best Jewish deli outside New York." Can we say any more? DiNic's has an incredible roast pork broccoli rabe over cheese. Just look at this photo!
Where to eat in Chinatown?
Nom Wah has the most delicious dim sum. Just don't go on Tuesday- they're closed. Wong Wong is an underrated spot with fantastic, authentic Chinese food.
Where to eat in Midtown Village?
Grocery has a delectable caprese sandwich, plus you can get a cup of their homemade soup. 
Where can I find the best food truck?
The Halal Cart at the NW corner of Broad and Vine for chicken over rice. You'll see that even doctors agree that this cart has yummy options.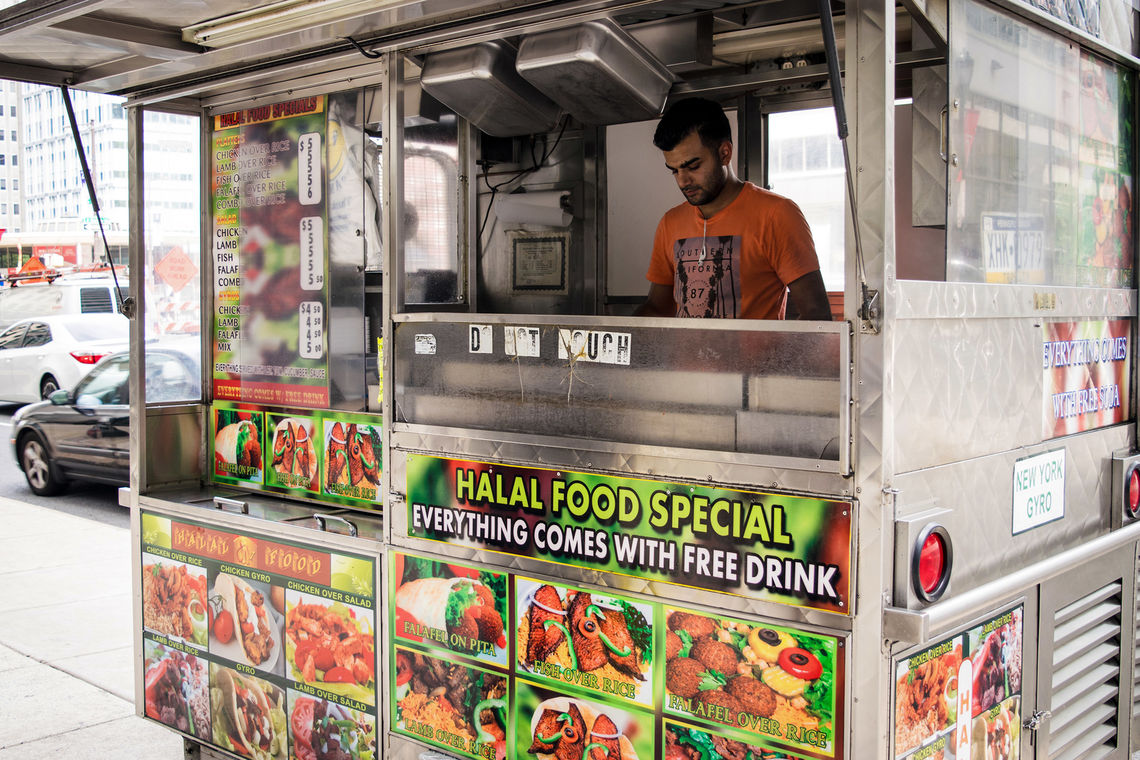 What are our favorite franchises?
Le Pain Quotidien is a favorite because Hayley is on their wall of favorite customers! Noon Mediterranean is the best place for a fresh, rice bowl (with extra tzatziki and olives). Starbucks is the best, quick spot for a lunchtime breakfast sandwich (and more importantly, coffee).
Looking for something Quick and Easy?
We recommend QQ Mart. "Hello, welcome!" This place is great for a sandwich, a greeting card, Philadelphia souvenirs, or an interesting snack. We all love this place and aren't sure why there's a fish tank and a set of bicycles permanently stored in aisle two. We've practically watched the owner's kids grow up; we're deeply invested in the success of our beloved corner store.