Alan, Kelsey, and I recently attended the National Business Officers Association (NBOA) Annual Meeting in Washington DC. NBOA is the organization for independent school CFO's, COO's, business managers, and other school administrators.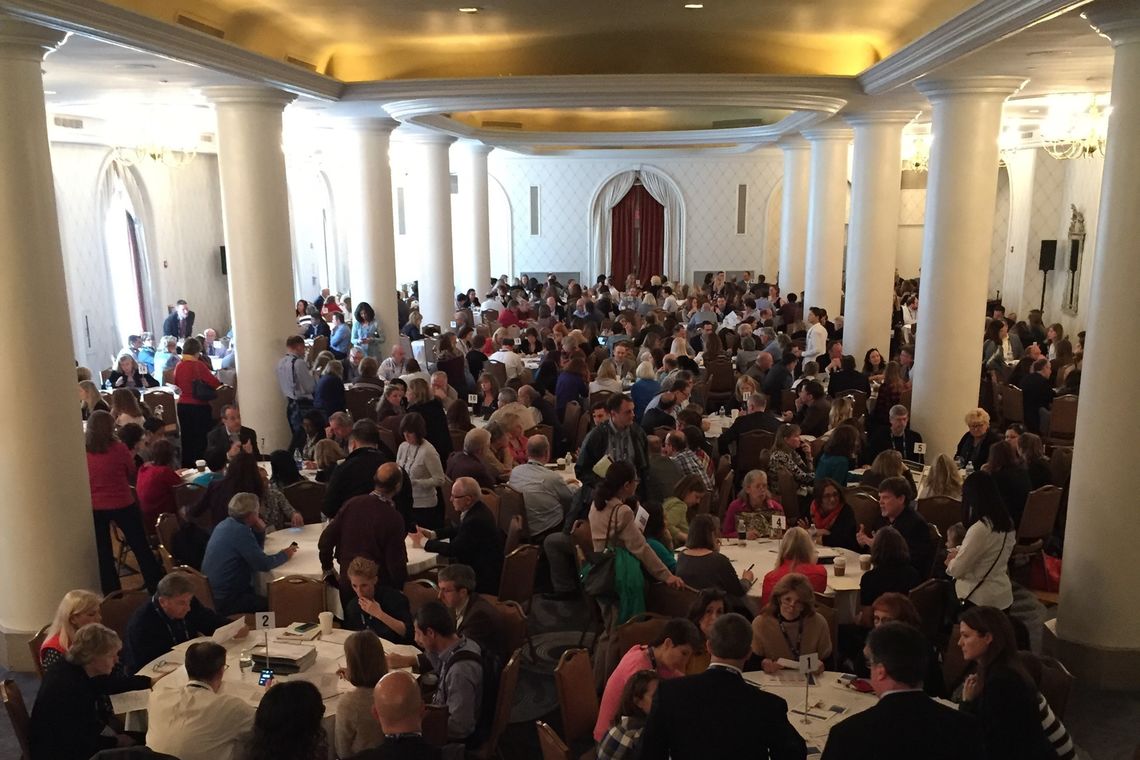 I'm going to do this in a bullet-pointy bloggerific style. And, for better or worse, I'll concentrate on the content of the meeting, rather than how much fun it is to hang out with several thousand CFO's for three days.
Many Mid-Atlantic Independent Schools are experiencing declining enrollment, particularly at the lower school level. Possible reasons for this were not discussed in the presentation, but they did break their statistics into three sections:  before, during, and since the recession. The enrollment, tuition, and donation trends established during the recession have not changed. 
Lower schools then are looking for ways to increase interest. Our "nature playground" projects help make schools more attractive to younger kids and their parents in this competitive market.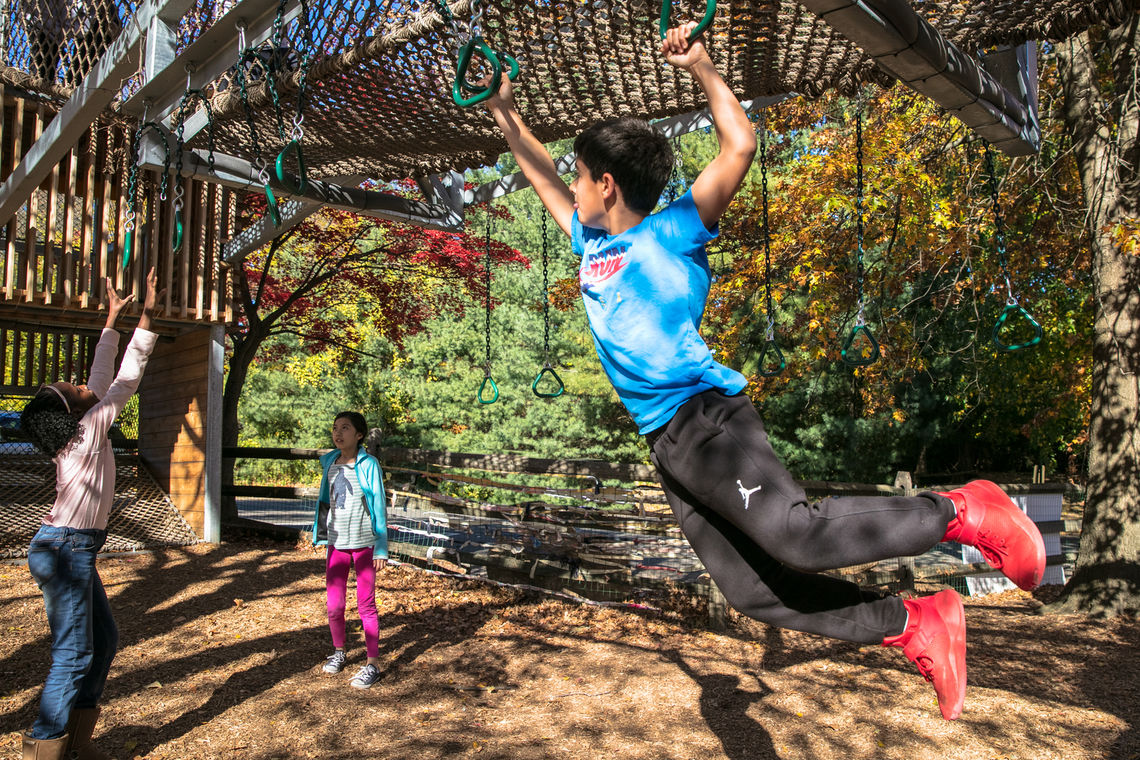 The Stanford "D School" design methodology is hot right now: empathize / define / ideate / prototype / test. This is analogous to how we roll. At MA&D we talk a lot about listening as the first step of design; "empathy" is the same thing. We know that architecture is a service profession – we're responsible for solving our client's problems first, not satisfying our own design egos or agenda.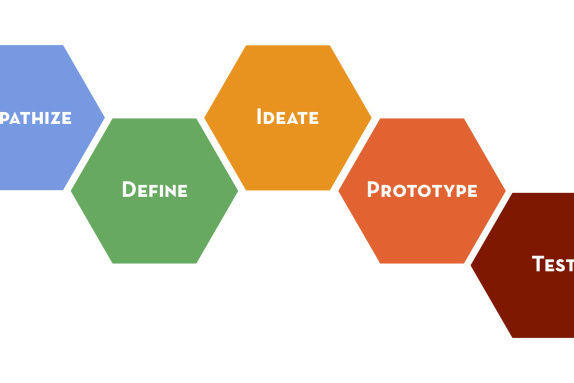 Maker space and library renovations are still hip. I saw a good presentation from Eric Elton and Justin Curtis of the Bryn Mawr school in Baltimore describing the three part (and counting) evolutionary renovation of their "Innovation Lab." Each of the last three summers they've expanded their maker space and now have a real design lab, with separate design, making, and review and testing spaces which are used by many classes and groups including their competitive robotics team.
Maxine Coleman of The Atlanta International School presented wide ranging discussion on institutional inertia, "The Collaborative Operating System" and forward looking classroom design. She presented a pair of slides showing one of their kindergarten rooms, with its strong colors, informal furniture, delightful mess, and flexibility then compared it to a typical elementary school classroom with rows of desks facing an authoritative teaching wall. The juxtaposition was powerful. One image matched what we think of as "cutting edge" office and social space design, the other looked like a relic.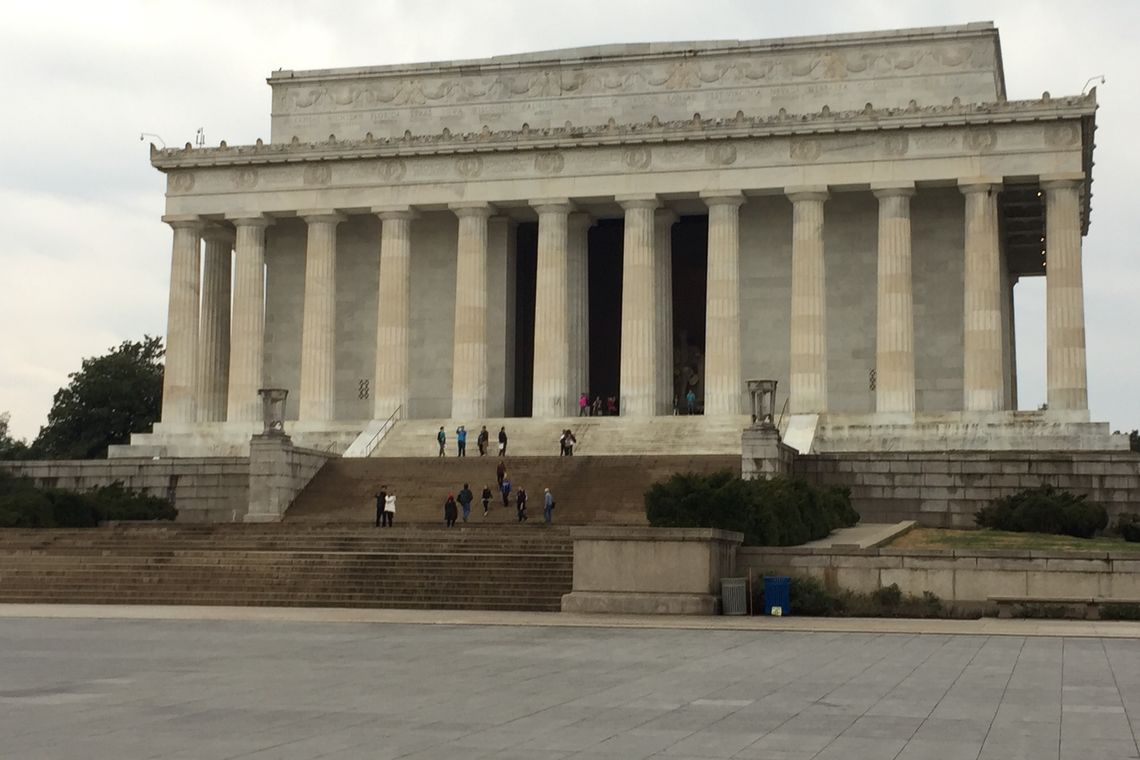 Wednesday morning I ran down from the hotel, along the Rock Creek Parkway to the Potomac and on to the National Mall. After three days in DC, and Trump's congressional address, it was reassuring to see the Lincoln, Vietnam, and Martin Luther King Memorials and remember that our county has endured hard times before. Being surrounded by people focused on educating kids, and the optimism inherent in their vocation was also very encouraging.