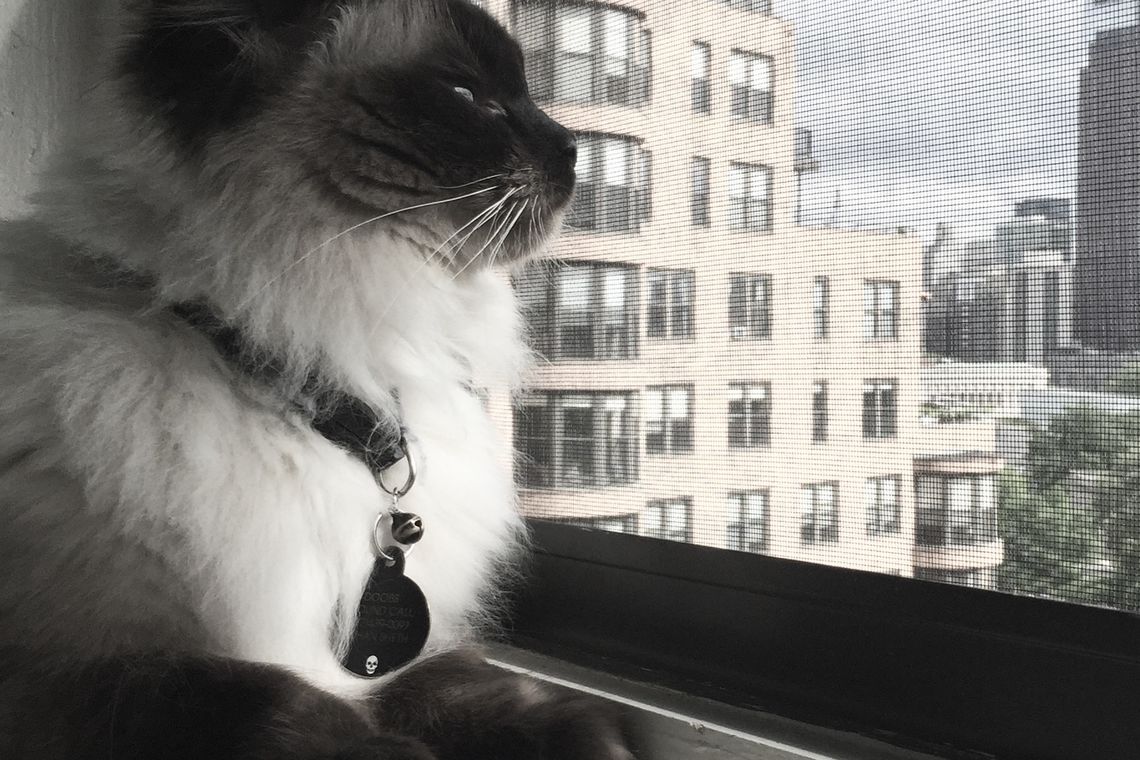 I've always been a "commuter kid."
In college, I commuted to Rutgers University from my dad's house. When I graduated last year, I began working at Metcalfe Architecture & Design and commuted from my mom's house. For months, I took the Paoli/Thorndale line to and from work. I was very ready to stop being that "commuter kid."
I saved up a nice chunk of change and began my apartment search. I've never lived on my own and I knew little about Philadelphia, despite having grown up in the suburbs. Luckily, my older brother was also looking to move to Philly- and he needed a roommate. He had gone to school in the city and lived there on his own for a few years.
We began looking for apartments during the holidays. I would skim Craigslist, looking at all of the extravagant rentals in Chestnut Hill. It turns out, most of my top choices were gated retirement communities, out of my price range, or on the wrong side of Philly. Not the wrong side in the sketchy sense- just the actual wrong side of the city. Chestnut Hill is an hour-long train ride from our office. (If you plan on moving to the city, I recommend reading up on the different neighborhoods, walking around the streets, and talking to the people who live there to get a better sense of where you would like to live- Philadelphia is big!)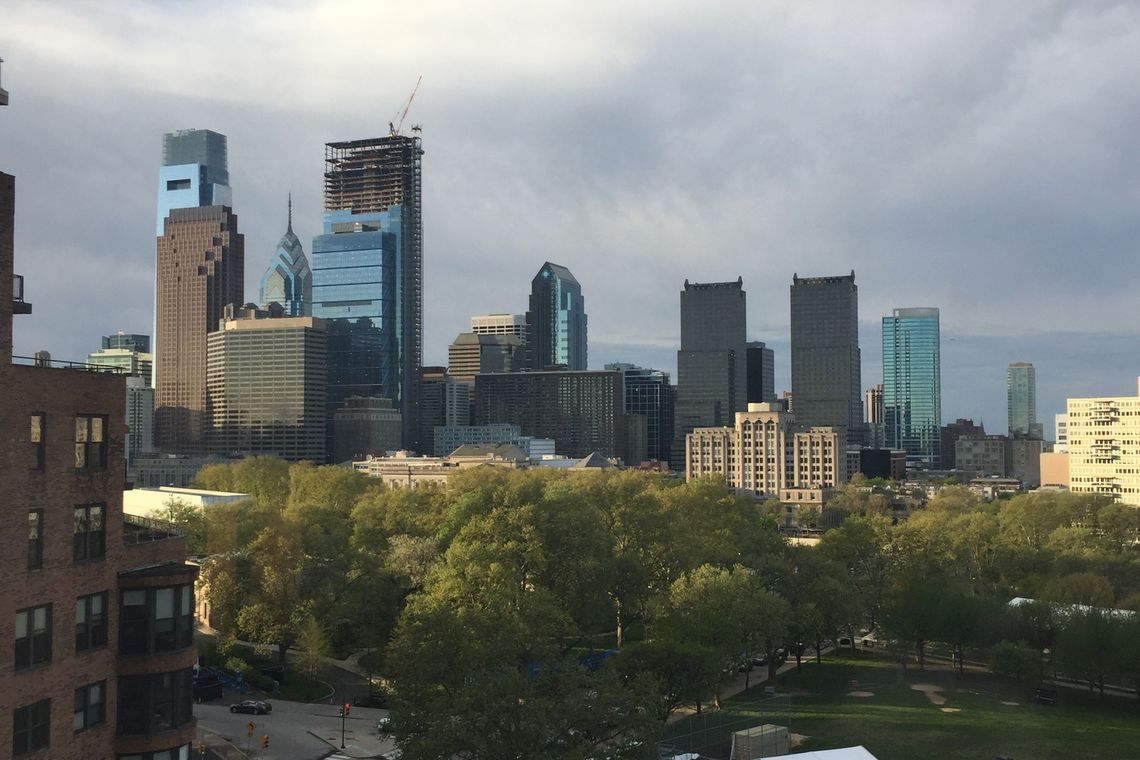 After our searching, we found about six pet-friendly places with potential. We scheduled all of the tours over a couple days which I thought was exciting, if not a bit rushed.
We looked at a few units near 19th and Chestnut. One had a cute, little rooftop deck that was surrounded by tall buildings, but the apartment itself had a very narrow kitchen; water damage; and loose, carpeted stairs.
An apartment in Fairmount had potential. It had a fancy lobby and gym, buzzing with young professionals. The unit was clean, had a modern washer and dryer, and had big bedrooms. My only qualm with this unit was that its walls were covered in glossy, jewel-toned paint which, over time, can get sticky and begin to peel. It was already bubbling.
The next rental was a few blocks over, next to Whole Foods. The building exterior was not very impressive, but the lobby was renovated and modern. As soon as I walked into the unit, I saw these big, bay windows and blurted out, "This one! I want this one!" (My brother felt the same, but glared at me for not keeping it cool in front of the real-estate agent.) The unit was being renovated, so we looked at several other available units in the building. A unit on the fourth floor had a renovated kitchen, two full bathrooms, a small living area, but no bay windows. A fifth-floor unit had a mysterious door in the living room with a built-in bar, a private deck, and a rent hike to match the added features. Finally, on the ninth floor, we found a unit that had a large, open living room; two bedrooms; one bathroom; a decent kitchen; AND bay windows. From every window, you got a killer view of the skyline.
We were scheduled to see one final apartment which ended up being a maze of stairs and hallways. The stairway was very narrow with a large, concrete structure jutting out the wall. If anyone ever slipped down a step, they would be a goner.
This place made us realize how much we liked the previous apartment. So, we visited one last time with a measuring tape and lengthy list of questions. How much is the pet fee? What parking options are available to residents? Is there lead paint? And lastly, when do we move in!?
One month later, I commuted to the city one last time. My brother and I took a U-Haul to my dad's in New Jersey, then to my brother's in Conshohocken, and then to my mom's in Berwyn. By the time we were on our way to the apartment, it was dark and pouring rain. By the time we finished unloading the truck, it was 3am and I decided I'm never moving out. Moving sucks.
That was five months ago. I just finished unpacking my remaining boxes last week, actually. I'm of the belief that things are forever and my brother hates it. We argue now and then, but we've been that way for the last 23 years. I've been slowly venturing out into the city. The Philadelphia Museum of Art was my first adventure- it was right outside my apartment. I've also visited Eastern State Penitentiary, Urban Saloon, Johnny Brenda's, and the Independence Beer Garden… Lots of bars, I guess. I also saw Blondie and Garbage at the Mann Center!
My commute is no longer an unbearable trek. Back in my SEPTA days, I would keep my eyes down on the ground as I walked. There were crowded trains, people asking for a minute of my time, and feces on the sidewalk. Now, I walk with my head up- so I can look at all the dogs in the park I walk through every day on my way to work.
I'm no longer that "commuter kid." I'm a "commuter man."