The Metcalfe team attended a Phillies game last week to check out our work at The Yard, shoot some hot dogs, and celebrate the Phillies' victory over the LA Dodgers! (We'll miss you, Chase Utley!)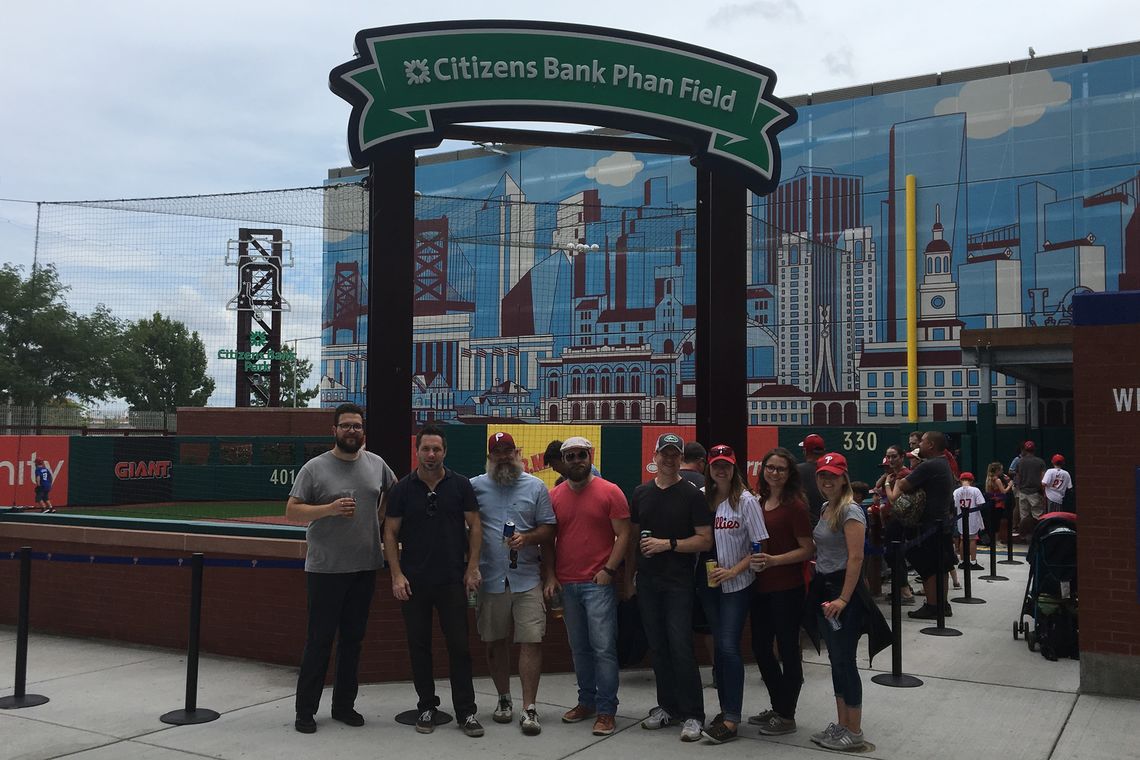 Over 35,000 people attended for the Phillies' "Christmas in July" game. A lot of them watched the game from The Yard's jumbotron! The photos below show the Metcalfe designed WIFFLE ball Phan Field, Bullpen, hot dog launcher, and climbing wall. 
First, we all gave the hot dog launcher a shot- or two, or three. 
Then we watched some young Phans take their turns launching hot dogs at the targets.
We're all a bit too old for the climbing wall, but we still loved seeing kids scaling City Hall, Liberty One, and the Phillies Phanatic!
Next, we tried out our fast pitches in the Bullpen. Here's some insider knowledge: the Phanatic's glove is made from a photograph of Dave Williams' dad's glove.
Afterwards, we cheered on some very talented WIFFLE ball players after deciding that none of us could pass as "under 14" per the field's rules.
Next, we grabbed seats; many, many hot dogs; and 5 orders of Chickie's & Pete's crabfries. The Phillies hit two home runs and won 7-3 against the Dodgers. 
Here's one final group shot on our way out of the park. What a fun day! We'll be back!